Photo of CORE member Ed Lewinson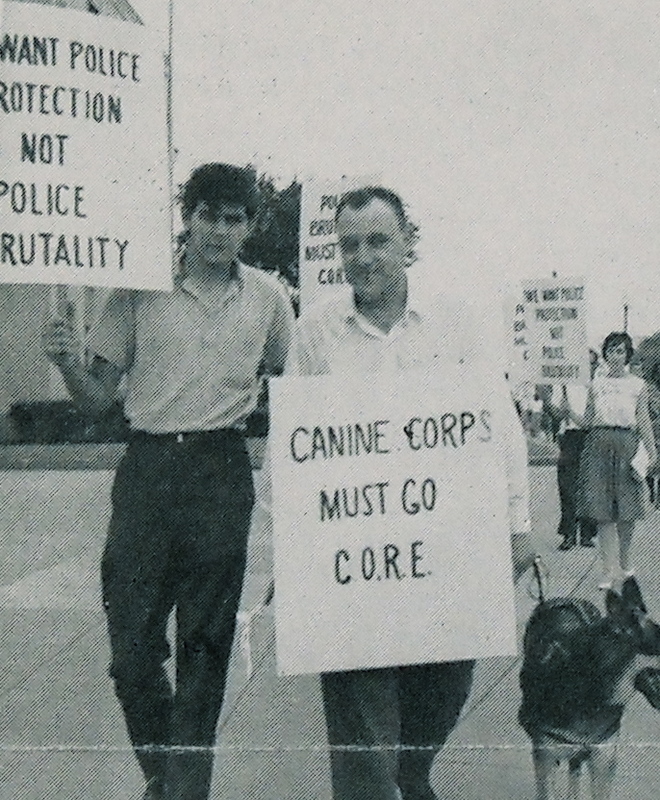 Dublin Core
Title
Photo of CORE member Ed Lewinson
Description
This is a photo of CORE member Professor Ed Lewinson (center) walking with his seeing eye dog. Dubbed 'the man who can't see race' because he was blind, he was first a member of New York CORE. He left the chapter not long after it moved to Harlem and went on to become an active member of Brooklyn CORE. He also participated in the Route 40 Freedom Rides.
Lewinson retired from his position as a history professor at Seton Hall University but remained involved in several demonstrations as an activist over the years.
The younger man to his right (carrying the hand sign) is unidentified.
Citation
"Photo of CORE member Ed Lewinson,"
corenyc.org
, accessed December 6, 2023,
http://www.corenyc.org/omeka/items/show/79
.