photo of Arnie Goldwag and Brooklyn CORE at SUNY Downstate medical demonstration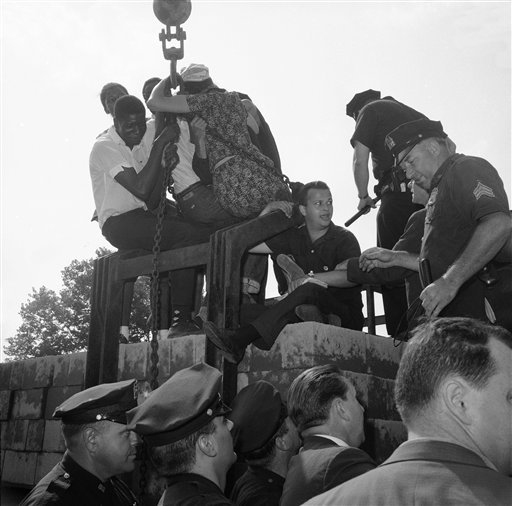 Dublin Core
Title
photo of Arnie Goldwag and Brooklyn CORE at SUNY Downstate medical demonstration
Description
This is a photo of Arnie Goldwag (center, sitting, White male) and other members of Brooklyn CORE demonstrating at Downstate Medical Center in Brooklyn, New York on July 30, 1963. The demonstration was against racial discrimination in the construction industry.

They are shown sitting on a truck with concrete bricks to be used in the construction of the facility. Police are in the process of arresting them for stopping the truck from moving.

The Black male sitting to the right of Goldwag appears to be future Brooklyn CORE chairman Isaiah Brunson.


Coverage
new york city, 1964
Citation
"photo of Arnie Goldwag and Brooklyn CORE at SUNY Downstate medical demonstration,"
corenyc.org
, accessed June 26, 2022,
http://www.corenyc.org/omeka/items/show/75
.