photo of Long island CORE chairman Dan Hester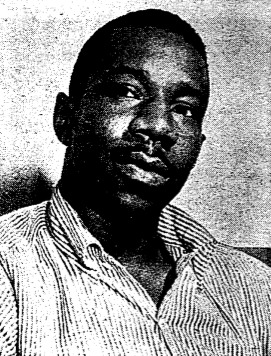 Dublin Core
Title
photo of Long island CORE chairman Dan Hester
Subject
Long Island CORE members
Description
This is a 1966 photo of Long Island CORE chairman Dan Hester. A long time member, he had served under chairmen Lincoln Lynch, Mel Jackson and Lamar Cox before becoming chairman himself in 1970. He remained chairman throughout the 1970's. At the time of this photo, he was working at Gruman Defense Corporation, the largest employer on Long Island and a company that Long island had demonstrated against in 1965 and 1969.
Coverage
Long Island, 1964
Collection
Citation
Senft, "photo of Long island CORE chairman Dan Hester,"
corenyc.org
, accessed December 6, 2023,
http://www.corenyc.org/omeka/items/show/273
.