photo of Arnie Goldwag, Brooklyn CORE, arrested at Board of Education protest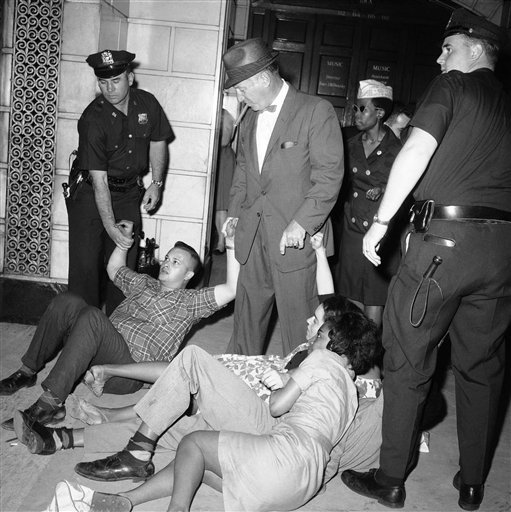 Dublin Core
Title
photo of Arnie Goldwag, Brooklyn CORE, arrested at Board of Education protest
Description
This is a photo of Brooklyn CORE member Arnie Goldwag being arrested at the Board of Education on July 5, 1963. The other members of CORE in the photo are currently unidentified.
Coverage
brooklyn, July 5, 1963
Collection
Citation
John Lindsay, "photo of Arnie Goldwag, Brooklyn CORE, arrested at Board of Education protest,"
corenyc.org
, accessed September 25, 2022,
http://www.corenyc.org/omeka/items/show/10
.