photo of Bronx CORE White Castle demonstration (5)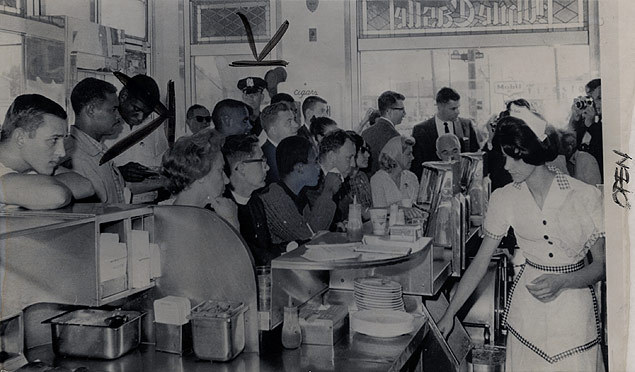 Dublin Core
Title
photo of Bronx CORE White Castle demonstration (5)
Description
This is a photo of CORE members sitting in at the White Castle restaurant Bronx CORE used as a demonstration site to protest against the chain's lack of Black and Puerto Rican employees.

The CORE members here are currently unidentified. The tall Black male on the left hand side is wearing a black + white CORE button on his white shirt which identifies him as a member of CORE.
Source
http://research.hrc.utexas.edu/nyjadc/gallery.cfm?folder=1306#navtop
Publisher
New York Journal-American,
Coverage
bronx, new york city, july 1963
Citation
AP wirephoto, "photo of Bronx CORE White Castle demonstration (5),"
corenyc.org
, accessed December 6, 2023,
http://www.corenyc.org/omeka/items/show/70
.