photo of East River CORE sit in on Triborough Bridge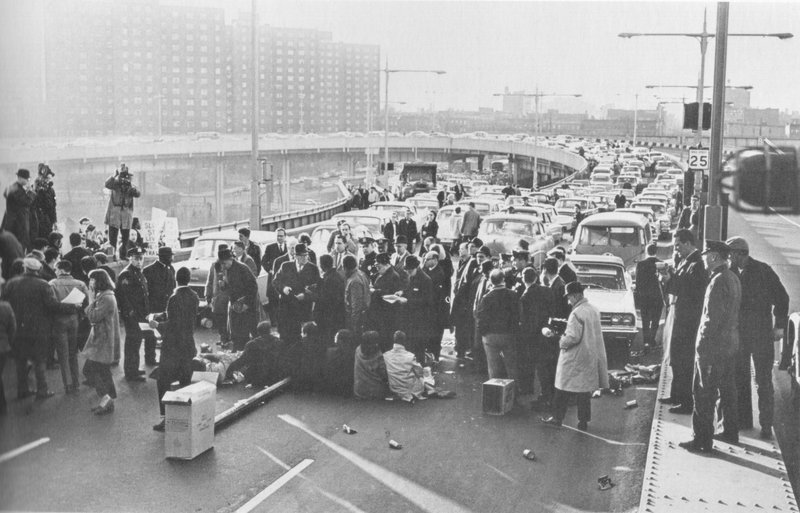 Dublin Core
Title
photo of East River CORE sit in on Triborough Bridge
Description
This is a March 6, 1964 photo of East River CORE's sit in demonstration at the Triborough Bridge on 125th street in Harlem. The chapter was protesting against the conditions of East Harlem's public schools.
The entrance to the bridge was blocked by garbage and seven seated members. Approximately 30 other East River CORE members stood by the side. It was pre-arranged who would be arrested:
Penn Kemble (White, 23)
Paul Feldman (30)
Donald Arthur (19)
Joe Louis (Black, 20)
Elizabeth Adler (White, 23)
Zungara Tina Lawrence (Black, 23)
The seventh member was a woman but was not arrested.
This tactic was later used by other activists including Rev. Al Sharpton in his 2008 demonstrations protesting the Sean Bell killing by NYPD.



Citation
Meyer Liebowitz, "photo of East River CORE sit in on Triborough Bridge,"
corenyc.org
, accessed September 24, 2023,
http://www.corenyc.org/omeka/items/show/181
.