Rally poster for murdered CORE members Schwerner, Chaney, Goodman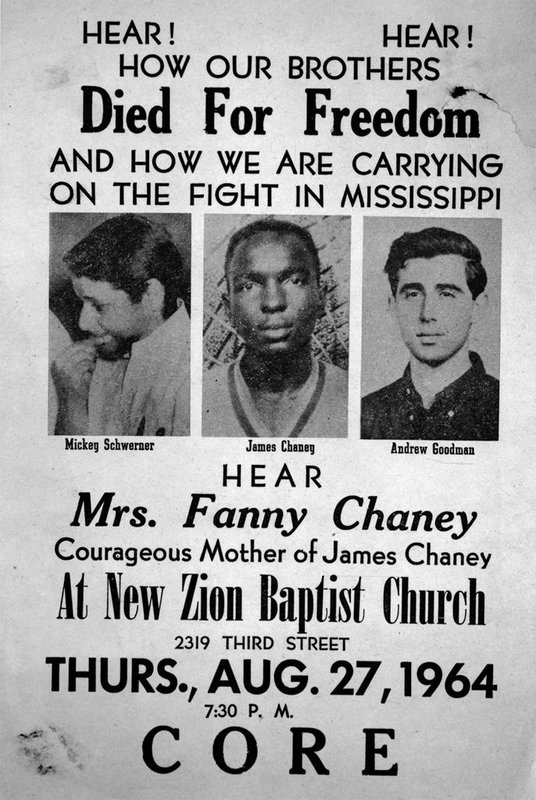 Dublin Core
Title
Rally poster for murdered CORE members Schwerner, Chaney, Goodman
Description
This is a rally poster for CORE members Schwerner, Chaney, Goodman, the three field workers murdered in Philadelphia, Mississippi, by the Ku Klux Klan because of their civil rights work.

James Chaney was a local Mississippi CORE member. Mickey Schwerner was a member of Downtown CORE in New York City. Andrew Goodman was an Queens College/CUNY student. He was assigned by the Council of Federated Organizations (COFO), the group that oversaw the Freedom Summer Project, to Philadelphia which was CORE's section of the Mississippi project.
Coverage
mississippi, 1964
Citation
"Rally poster for murdered CORE members Schwerner, Chaney, Goodman,"
corenyc.org
, accessed September 24, 2023,
http://www.corenyc.org/omeka/items/show/1
.